Who we are
BRE Europe (through BRE Global Ireland) was established in 2018 to provide our clients with robust CE Marking services, testing, certification and training in a post-Brexit environment.
BRE services in Europe
Our team of experts bridge the demand in testing, certification, training and information management in Europe with over 100 years of research in built environment by BRE Group.
BRE Academy training
The BRE Academy is the leading
training provider
for the built environment.
Certification
Let your clients know that your products and services will reliably do the jobs that they are intended to do.
BIM Practitioner Certification
BIM Practitioner Certification demonstrates skills learnt during training according to ISO 19650-1:2018 and ISO 19650-2:2018.
ISO
ISO 9001 The world's most established quality framework for assessing and certifying an organisation's quality management system.
BREEAM
– the mark of sustainability for buildings and communities in more than 90 countries.
Environmental Product Declarations (EPD)
–  in line with the European standard EN 15804, and developed in consultation with industry.
Testing
We pride ourselves on being able to provide the answer to virtually any construction-related testing question.
Indoor environment testing
Our testing and monitoring services include: acoustics, airtightness testing, energy use, HVAC, air quality, lighting assessments, pollution and ventilation.
Acoustics testing
Within our dedicated UKAS accredited testing laboratories (0578) we are able to offer a wide range of acoustic services
Fire safety testing
With one of the largest fire research and testing laboratories in Europe, we offer fire resistance testing for the construction, marine, offshore and other industries.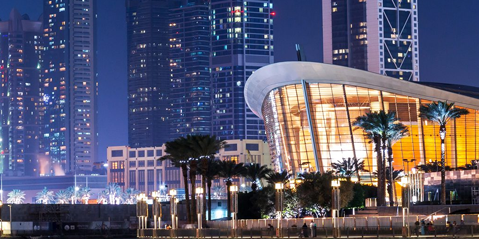 Net zero
strategic advisory
Achieve net zero carbon goals, become more sustainable and support your ESG assessment and reporting.
Net Zero Route Map
Where do you begin to realise your ambitions and aspirations? BRE Strategic Advisory can work with your organisation to plot a path to Net Zero Carbon and Sustainability.
Pre-Demolition and Pre-Refurbishment Audits and the Circular Economy
– determine which products and materials could be reused or recycled with trusted, independent advice.
Science Based Target Initiative
– work with BRE Strategic Advisory to submit your net zero target for validation by the Science-Based Targets Initiative (SBTi), communicate your commitment to stakeholders, and track target progress.
Construction site reporting (SmartWaste)
Sustainability and environmental monitoring and reporting software for construction, property development, offsite and product manufacturing.
Collate data in one place
Construction management software allows you to collate all your projects' environmental impacts in one place to easily compare project performance and produce comprehensive reports for more efficient environmental management.
Manage compliance with regulations
Detailed information on waste arisings, waste management routes and waste management companies including licence and permit information can be used to demonstrate compliance.
Set targets for improving performance
SmartWaste data can be used to compare project and company performance with industry benchmarks, highlight areas for improvement and savings (including time and money) and set targets to reduce the environmental impacts of construction projects.
Information Management using BIM
Clear, accurate and complete information, during and after construction
BIM training
BRE Academy's ISO 19650 training programme has been developed and is delivered by BRE's technical experts, who are active in standards committees and have a wealth of practical experience.
BIM Certification for Businesses
Demonstrate ISO 19650-2:2018 Information management compliance for your business.
BIM Certification for Individuals
Demonstrate ISO 19650-2:2018 Information management competence with our certification pathways for Individuals
INAB Accreditation
BRE Global Ireland is accredited to both ISO 17065 & ISO 17020. This accreditation was awarded by INAB, who audit BREGI annually in early March. Each audit focuses on different aspects of the accreditation standards, as well as a general overview of ongoing activities.
EC Notification
The successful maintenance of our accreditation is critical to maintaining our EC notification. Our EC notification is effectively our license to trade.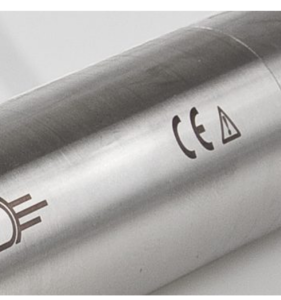 What is the CE Mark?
The affixation of a CE Mark to a product is a declaration to the end-user that a product has met the requirements of European standards. Coupled with the Declaration of Performance (DoP), this allows end-users to determine the performance of a product and compare this with other products under a common technical approach.
The benefits of CE Certification
Constancy of performance
Ability to sell the product in any country of the European Internal Market
Health & Safety
Encourages continual improvement of manufacturing processes
Occasionally used outside the EU as assurance of the performance and constancy of a product
Voluntary CE Marking
Where an EN standard does not exist for a product, the client is not obliged to CE mark their product, however they may choose to voluntarily CE mark their products by engaging with a Technical Assessment Body (TAB).
The product is assessed against a European Assessment Document (EAD), from this assessment a European Technical Assessment (ETA) document is drafted and eventually issued.
Our Clients
BRE Global Ireland provides CE certification to clients across the world.
China: 275 Certificates
USA: 44 Certificates
UK: 500 Certificates
Italy: 338 Certificates
Our office and team
BRE Global Ireland is based on the DCU Alpha Innovation Campus in Glasnevin. Our team consists of a staff of 17, across the areas of certification, administration, management and the Board of Directors. It is intended that the team will grow with the recruitment of 3 full-time staff by the end of the calendar year.
Contact us
Call us on +353 (1) 556 92 49 if you would like to know more about the services offered by BRE Global Ireland, or use the enquiry form
BRE Global Ireland
DCU Alpha
Old Finglas Road
Glasnevin
Dublin, D11 KXN4